At G.C. Lock and Key, we are guided by integrity, honesty and commitment to securing the safety of all our customers. Our equipment is of top quality and we equip advanced skills and techniques for to deliver superb, non-tamper-able key duplicates, deadbolts and locks of all kinds.
Sadly, despite the effort of our company including fellow legit locksmith providers in town, there are still tons of frauds exploiting hard-earned money from unsuspecting clients.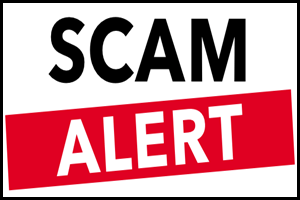 Whether you have been conned by fake locksmiths, or are fortunate enough to have not yet undergone such deception, here are a few important factors you need to know about scammers posing as locksmith companies:
Fake lock and key companies use generic business names and post advertisements online and in print. They usually go with names that are catchy and easy to remember.
False contact numbers and addresses are posted on fraud locksmiths' ads. The fake number is usually traced back to a call center situated at a different location. While they may have an address listed, in most cases, they do not have a storefront location.
Scammers overcharge with what they call "additional services". While they may offer cheaper quoted rates at first, they will increase your final bill with unnecessary charges. Bogus lock and key companies also demand payment even before their work is done. They will go as far as to convince you that they need extra payment to compensate for the supplemental tools they used, or even frighten you if you refuse to pay them.
Don't put your safety on the line. Be proactive against locksmith scams. More importantly, make sure you avail the services of professionals, like G.C. Lock and Key. Your satisfaction and convenience are what we value the most.